NEUROSCIENCE
CANNABIS
Decoding its health effects
More than five million Canadians used cannabis in 2019. In 2018, Canada became the second country in the world after Uruguay to legalize this psychoactive substance for recreational use. Including medicinal cannabis, economists estimate this market to be worth nearly 6 billion dollars‑a figure that makes your head spin!
However, the fact remains that scientific data documenting the effects of cannabis on human health is scarce. We also need more solid information on how to reduce its health harms and its true therapeutic potential.
These shortcomings are of direct concern to Dr. Didier Jutras‑Aswad, a psychiatrist, researcher and the head of the Department of Psychiatry at the CHUM.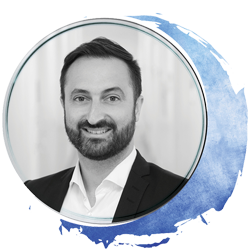 He believes it is important to better understand how this very complex substance works, what it's made of, and its benefits and risks for human health. With his team at the Addiction Psychiatry Research Unit, this addiction and mental health specialist tackles these issues every day.
The team's work comprises the first key step in ensuring the effectiveness of future public health and prevention measures for the general population.
Combined with the CHUM's reputable addiction medicine and psychiatry services, his team's outstanding cannabis expertise has allowed him to receive government grants on the order of $6.7M ovr a three‑year period to carry out an ambitious research program.
Separating the truth from falsehoods
The team will strive to decipher the effects of cannabis on physical and mental health, taking into consideration factors such as the type of cannabis used (Indica and Sativa subspecies), the concentrations of tetrahydrocannabinol and cannabidiol, the individual and even the context in which it is used.
To accurately study the physiological, neurocognitive and behavioural effects of cannabis in human volunteers, Dr. Jutras‑Aswad's research unit set up the Living Cannabis Laboratory, a facility unlike any other in Quebec.
Through his research efforts, he will also ensure that solutions are developed and evaluated to prevent and reduce the harms associated with cannabis use.
Through his many national and international collaborations with major universities and institutions, Dr. Jutras‑Aswad is helping to position Canada as a global leader in cannabis research, now and even more so in the future.
Improving the diagnosis of neuromuscular diseases
For medicine, determining the genetic causes and the molecular mechanisms behind neuromuscular diseases represents an enormous challenge. DNA sequencing technologies have certainly improved the ability to diagnose these rare diseases. However, a large number of patients still go undiagnosed today.
By combining molecular and bioinformatics approaches, researcher Martine Tétreault hopes to close this gap, improve patient care and open up new treatment options. Her research projects are being financially supported by a donation from the Courtois Foundation totalling over $500,000.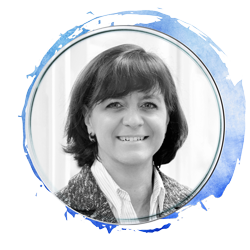 Nathalie Arbour
Research Theme Leader