IMAGING AND ENGINEERING
FROM KNEE TO AVATAR
Rehabilitation through technology
Are you familiar with knee kinesiography? Doesn't ring a bell? Don't bother looking it up in the dictionary! Developed over a 20‑year period by the team working with Nicola Hagemeister, a CRCHUM researcher and a professor at the École de technologie supérieure (ÉTS), it could be described as an "electrocardiogram" of the knee.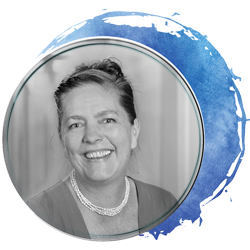 The technology basically consists of a brace that's attached to a patient's leg and equipped with sensors connected to cameras. Able to make 3D recordings of the movements of the knee while the patient is simply walking on a treadmill, it will help family doctors more easily detect abnormalities related to osteoarthritis and knee injuries.
Created in Quebec by a team of engineers, doctors and physical therapists led by the researcher, this diagnostic tool will also help them correct incorrect movements and personalize treatment for each patient to reduce their pain.
The advantage of this method is its ability to show how a person moves in real situations. With this technique, the patient is in motion and bearing their own weight, unlike X‑rays or magnetic resonance imaging, which are static technologies.
Thanks to knee kinesiography, family doctors will be able to prescribe a series of exercises customized for each patient, correct their gaits and even avoid unnecessary surgeries.
Olympic champion Bruny Surin was one of the first to benefit from it, and football player Laurent Duvernay‑Tardif recently used it.
For now, the diagnosis is offered only in private clinics, but the research team, with funding from the Quebec government, is currently testing the technology in the public health care system.
Imagination benefiting rehabilitation
Technology is omnipresent in David Labbé's laboratory, where virtual reality is used in the rehabilitation of stroke victims.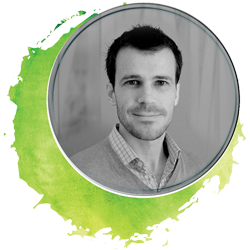 In many cases, they need to correct an abnormality in their gait: their movements are asymmetrical due to physical weakness on one side.
Labbé, who is also a professor at the ÉTS, and his team use avatars, virtual representations of patients on a large screen, to help them recover their body's motor control.
By gradually modelling their movements after those of their on-screen doubles, the patients begin to feel that their virtual body and real body are one and the same.
Rehabilitation can then begin: the team of scientists makes subtle changes in the avatar's movements, and the patient tries to follow. The latter gradually corrects their gait without being aware of it.
"Avatar embodiment" could even help people who have very low mobility. In a recent research project, David Labbé allows patients to control their avatar via their imagination.
With the help of electrodes placed on their heads, patients can mentally train themselves to have their avatars walk through a path marked with arrows. A step to the right in their head equals a step to the right on the screen.
By mentally regaining control over their movements, the patients begin their physical rehabilitation process. One avatar step after another.
Major burns: a mobile app to the rescue
To quickly bring the right fluid resuscitation volumes to major burns victims, doctors estimate the percentage of body surface area burned by transposing what they see on a 2D body diagram.
However, with this method, there is a risk of overestimating the surface area burned by 50% to 160%, which could lead to medical complications that may result in the patient dying.
To make up for this shortcoming, Jacques A. de Guise and his team have developed a 3D model reflecting the shape of the patient's entire body based on their height and waist and neck circumferences.
Using a mobile app, clinicians will be able to draw the burned areas on the 3D models to automatically estimate the percentage of surface area affected. With this approach, soon to be tested in real care settings, there is a greater than 80% reduction in errors in estimates of surface area burned.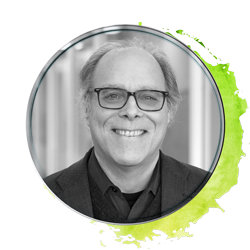 Jacques A. de Guise
Research Theme Leader