CANCER
ONCOLYTIC VIRUSES
Curing the uncurable
Understanding and eradicating breast cancer: for Marie‑Claude Bourgeois‑Daigneault, this is a personal quest. Too many people close to her have been diagnosed with this disease. Very early on in her research career, she specialized in cancer immunotherapy and decided to look to viruses, usually considered inoffensive for humans, to fight the disease.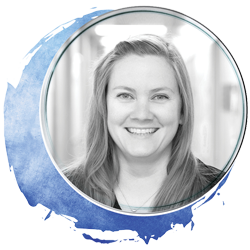 Today, with her research team, she modifies viruses so that they are specific to the breast cancer tumour cells. Once in the body of the patient, these types of viruses, known as oncolytic viruses, are able to infect and accurately destroy cancer cells without touching healthy cells.
The use of these viruses could one day lead to the creation of anti‑cancer vaccines, able not only to treat cancers, but also to prevent their recurrence.
Although oncolytic viruses are promising as cancer treatments, they are still in the early stages of development.
Insatiable curiosity
To make this therapy more effective and minimize adverse effects for cancer patients, it will be necessary to find a way to get the viruses to the cancer tumour before the immune system identifies, follows and destroys them.
How can this be done? The teams working with the researcher and her colleague François Yu think they know. In their latest research project, they plan to transport the viruses to the tumour by loading them on microbubbles that will protect them during their journey. Once they arrive at their destination, the microbubbles are hit by ultrasound and burst open. They then pour the viruses onto the target cancer cells.
For her research work as a whole, Marie‑Claude Bourgeois‑Daigneault received the 2020 Emerging Scientist Award from the Quebec Breast Cancer Foundation in partnership with Fonds de Recherche du Québec‑Santé, an honour that also reflects her commitment.
Whenever she can, she organizes meetings between patients and the students working in her laboratory. She is committed to their education, and this is one aspect of her work that she loves.
She believes that talking to patients allows her to put things into perspective. All the work she does in her laboratory finds its real-world relevance and rationale through such meetings.
In her field of research, Marie‑Claude Bourgeois‑Daigneault has the power to change things.
Our oncology expertise awarded
In the most recent Onco‑Tech competition, four of the five winning projects in oncology and medical technology were led or co‑led by CRCHUM research teams and received major financial support from investors wanting to combine university research with industry expertise. The five research projects shared a total of $2.6M in funding given to them by Oncopole, the MEDTEQ Consortium, the TransMedTech Institute and the Cancer Research Society.
For her part, researcher Anne‑Marie Mes‑Masson received the 2019 Award for Exceptional Leadership in Cancer Research from the Canadian Cancer Research Conference. This biennial award recognizes those who have made a significant impact on cancer research and the research community.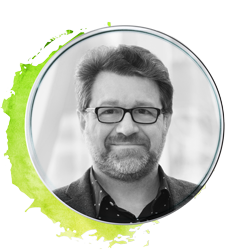 Réjean Lapointe
Research Theme Leader