HEALTH INNOVATION
AND EVALUATION HUB
RESEARCHERS
With loftier ideas
Did you know that worldwide, 200 million non‑cardiac surgeries are performed every year? That one in 60 surgery patients dies within 30 days of having major surgery? One of the main causes of death is cardiac complications. Analyzing a simple blood sample could make a big difference in Canada and elsewhere.
The CHUM's medical teams already use this method to determine whether a patient is at risk of having cardiac problems during or after surgery. The people behind this breakthrough are Dr. Emmanuelle Duceppe, an internist and researcher at the CRCHUM, and scientists at the Hamilton Health Sciences Centre (Ontario).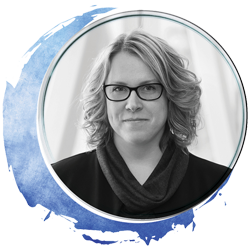 For their international study, they followed over 10,000 adults aged 45 and over, located in nine countries, and took samples of their blood before their surgery. They discovered that the blood levels of a hormone called NT‑proBNP are strongly associated with major cardiac complications or death in patients who have undergone surgery.
Until now, tools predicting risks of cardiac complications were inaccurate and sometimes expensive. Thanks to this quick and inexpensive blood analysis, clinicians will be better able to identify patients most at risk for cardiac complications and will be able to "classify" them more accurately by risk category.
Every year, 10,000 CHUM patients will be able to benefit from this new procedure.
Exploring the impacts of COVID‑19 on physical and
mental health
Like Emmanuelle Duceppe, Isabelle Doré prefers to stray from the beaten path in her research approaches. Her research focus usually deals with physical activity and mental health, mainly in teens and people diagnosed with cancer.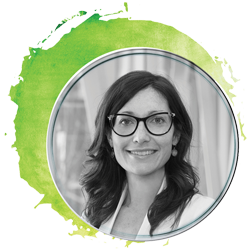 During the pandemic, she shifted her thinking to another realm.
With researcher Mélanie Dieudé and patient‑partner Sylvain Bédard, she is documenting the impacts of COVID‑19 on a healthy lifestyle and the mental health of people who are immunocompromised, including transplant, tissue transplant or stem‑cell transplant recipients.
Because, during lockdown and lockdown easing periods, we're not all equal. Beyond social, demographic and regional inequalities, immunocompromised people are at greater risk for serious health complications than the majority of the population. They are often forced to live under stricter lockdown conditions and the easing of the lockdown begins later for them.
How do these people adapt? What changes are there in their levels of anxiety or the quality of their sleep, among other things? Can having a pet bring them comfort or have an impact on their stress levels?
These are some of the questions that this CRCHUM scientific trio will also address. Unlike physical health, long‑term monitoring of mental health and healthy lifestyles has until now been the poor relative of research. This study will shake up conventional ways of thinking and open new horizons.
Potential solutions for helping vulnerable individuals
In a series of articles on opioids, stimulants, cannabis and new psychoactive drugs, the prestigious scientific journal The Lancet called for a new international approach to drug use with contributions from well‑known specialists, including Dr. Julie Bruneau.
In the article on opioids, Dr. Bruneau and her colleagues remind readers that approximately 40.5 million people were addicted to opioids in 2017, and that nearly 110,000 people died from the effects of an overdose. They believe that increasing the availability of opioid agonist treatment would result in an 8 to 26% reduction in deaths between 2020 and 2040.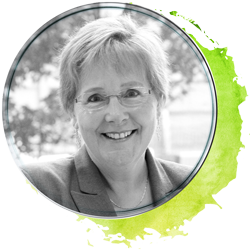 Lise Gauvin
Research Theme Leader