CREATING POSITIVE IMPACTS FOR OUR PATIENTS
At the CRCHUM, the development of patient-centred research is a priority for action. The knowledge generated by our research activity translates into direct benefits for citizens. Our research work provides a range of health care and intervention solutions for the entire population.
Major Pathology
Breasts, ovaries, prostate, lung
Health Care and Intervention Solutions
Personalized Medicine
Combination Therapies
Immunotherapy
Cell Therapy
Major Pathologies
Type 2 diabetes and its complications, hypertension, neural processes and nutrition
Health Care and Intervention Solutions
Precision Medicine
Precision Imaging
Prevention Programs
Major Pathologies
Transplantation, different types of Hepatitis, HIV, Autoimmune diseases, Osteoarthritis
Health Care and Intervention Solutions
Increase In Organs Donations
Vaccines
Precision Imaging
Immunotherapy
Major Pathologies
Multiple sclerosis, epilepsy, neurodegenerative diseases, stroke, addiction / mental health
Health Care and Intervention Solutions
Early Diagnosis
Immunotherapy
Improving The Care Trajectory
CROSS-CUTTING AREAS OF EXCELLENCE
Virtual and augmented reality for analyzing and improving human movement or computer-assisted surgery
3D printing for radiation oncology treatments
3D tissue printing
Artificial intelligence
HEALTH INNOVATION AND EVALUATION HUB
Center For The Integration and Analysis of Medical Data (CITADEL)
Giving Patient-Partners A Voice
The CRCHUM's patient-partner committee, made up of patients and researchers, guides the CRCHUM's management team as they introduce the patient-partner approach into their development priorities and research programs.
In the fall of 2018, this committee allowed two patient-partners to be appointed members of the CRCHUM's scientific committee. It also established an awareness campaign for patients and citizens to promote the importance of research and the research cycle.
Key Contributions To The Quebec Life Sciences Strategy
To meet the standards of a world-class clinical research centre, in 2018 the CRCHUM established the Unit for Innovative Therapies (UIT) under the initiative of Dr. Rahima Jamal, a hemato-oncologist at the CHUM. The UIT allows patients whose treatment has failed to have access to new treatments and accelerate the development of such treatments. Developed in collaboration with several CRCHUM researchers, this project aims to strengthen the health care system, a priority established by the 2017-2027 Quebec Life Sciences Strategy. Major pharmaceutical companies are presently offering phase 1 clinical trials at the UIT. The unit also supports the CHUM's innovative clinical research programs by facilitating the development of trials initiated by our researcher-investigators.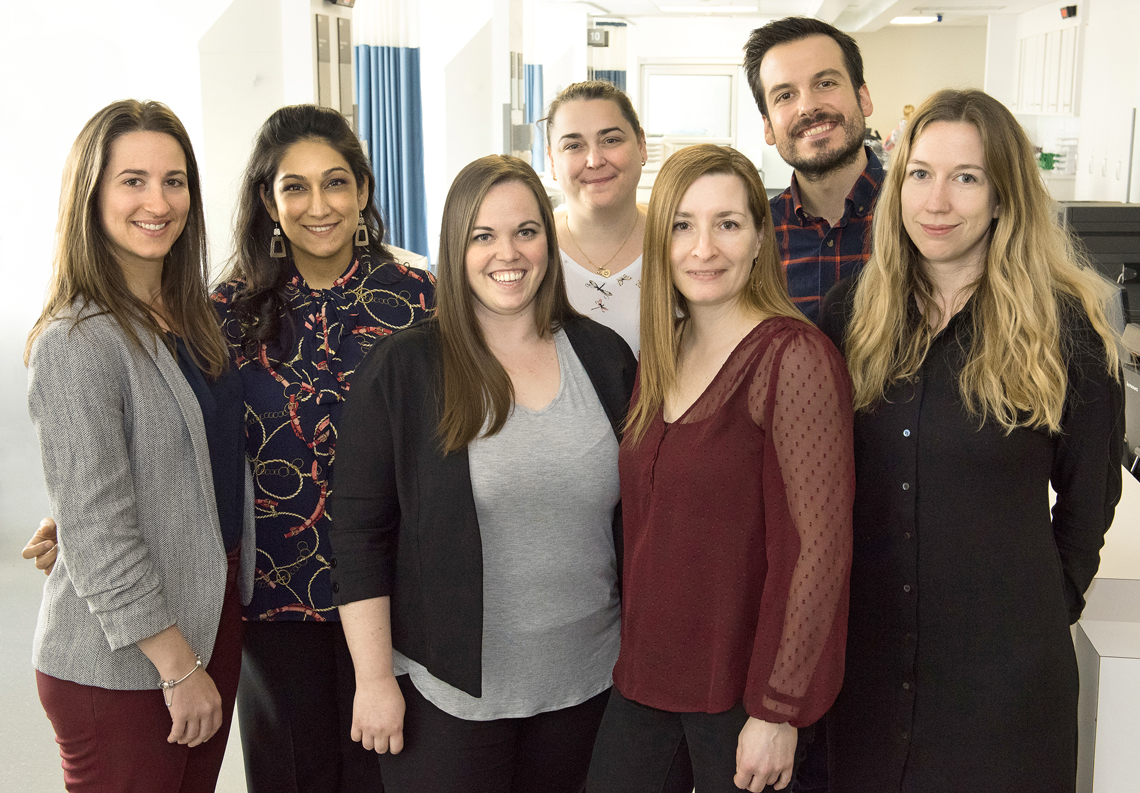 Precision medicine is another priority component of this Strategy, not only for the province, but for the health care system and the public as well. The CITADEL (Center for the Integration and Analysis of Medical Data), an integral part of the CHUM and its research centre, has been a repository for the medical and administrative data of some 4 million patients treated at the CHUM since 1998. Accessing and using this data has been a valuable asset for both researchers and managers, who can analyze medical conditions, health care and services and recommend improvements that will benefit patients. Consisting of computer engineers, data scientists and biostatisticians, the CITADEL team facilitates data processing and analysis for nearly 60 projects currently underway.
On the strength of this infrastructure unrivalled elsewhere in Quebec, the CRCHUM received $1.2M in funding from the Ministère de l'Économie et de l'Innovation to facilitate access to the clinical and administrative data of health institutions province-wide. This project involves Quebec's largest institutions (CHUM, MUHC, CHU de Québec, CHU de Sherbrooke, MHI, Quebec Heart and Lung Institute, etc.).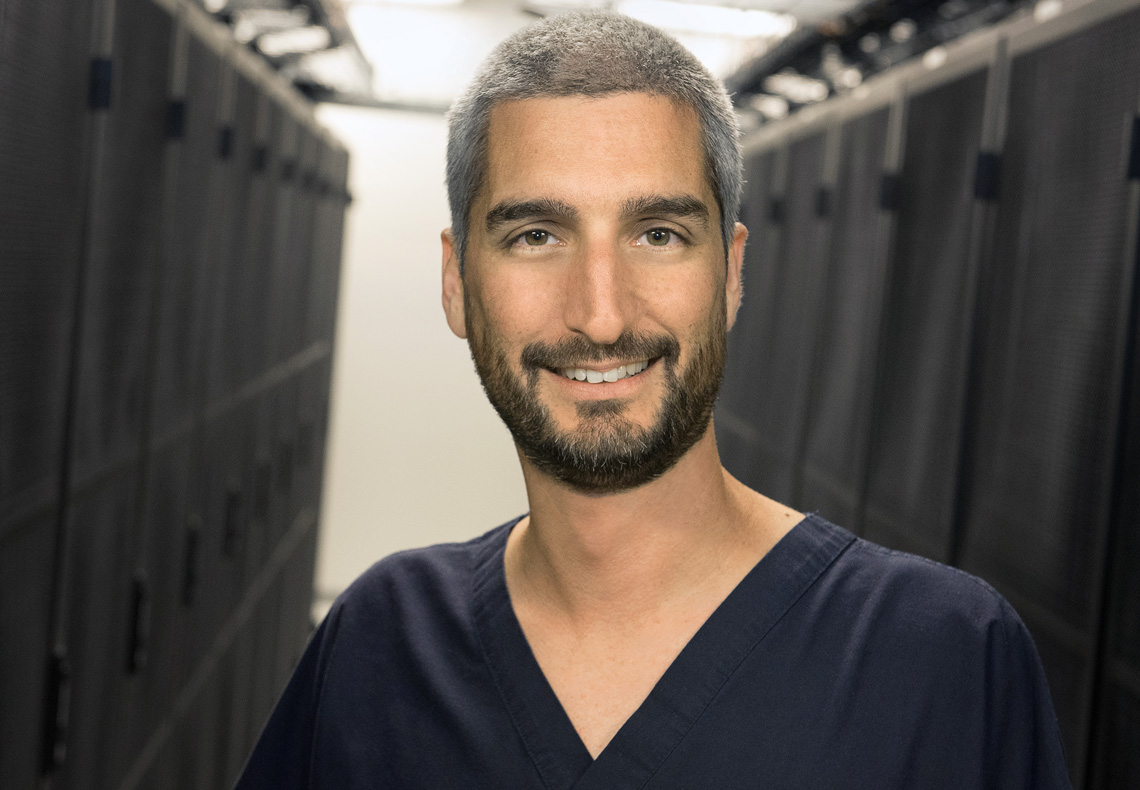 Global Visibility
A world-class research centre, the CRCHUM produces highquality knowledge output and mobilizes it widely across the scientific community, making it available to decision-makers and the public at large.
Here's a summary of 2018-2019, a year filled with discoveries and awards that echo our practical objective of playing a leading role in improving health care and promoting health.
Dre Saima Hassan receives the Emerging Science Award for her commitment to fighting breast cancer (Fond de recherche Québec-Santé Career Award program)
Jean-Louis Denis inducted as a Fellow in the British Academy of Social Sciences
Developing Talents
Since its founding, the CRCHUM has actively supported the development of successful research teams. With its dynamic environment that allows research groups in emerging and translational niche sectors to thrive, the CRCHUM is able to attract new research leaders and recruit the best students. In 2018, 10 regular researchers joined the CRCHUM: Chantal Bémeur (Cardiometabolic theme); Marie-Claude Bourgeois-Daigneault, Gerardo Ferbeyre and Dr. Philip Wong (Cancer theme); Sophie Petropoulos and Sabrina Anh-Tu Hoa (Immunopathology theme); Dr. François-Martin Carrier, Emmanuelle Duceppe and Dr. Brian James Potter (Health Innovation and Evaluation Hub theme), Mark Keezer (Health Innovation and Evaluation Hub and Neuroscience themes).
A well-known training facility, the CRCHUM welcomes an average of nearly 650 students per year (undergraduate, masters, doctoral and postdoctoral trainees). Each of our researchers supervises on average three to five students, destined to become future research leaders.
In 2017, to facilitate recruiting the best students, the CRCHUM introduced an Open House Day where masters, doctoral and postdoctoral students could meet our research teams and discover the unique characteristics of a research environment in an ultraspecialized hospital setting. In the past three years, more than 200 students have taken part in this event. The 2019 event was once again a success.
Held annually, the Student Congress also provides young scientists with a platform for presenting their research results and meeting world-class researchers. The 20th conference saw a record number of participants and featured 140 abstracts and 110 posters. The Datablitz session, a concept introduced this year in which students had three minutes to present their research results, was also highly appreciated.